Recently, UMEOX Innovation and iQibla reached an agreement to acquire 100% equity of iQibla company, marking the first brand of iQibla has entered a new era.
UMEOX is a constantly innovative artificial intelligence product technology company headquartered in Nanshan District, Shenzhen. It has more than 500 design achievements and 200 innovative inventions since its establishment more than 10 years ago. Many phenomenal and original smart wearable products are sold well overseas.

Meanwhile, iqibla, a startup brand located in Dubai, has performed well in the market in the past six months, launching the world's first tasbih smart ring for muslim, which received 300,000 user likes and sold well in the UAE Middle East, Southeast Asia, Europe and other regions.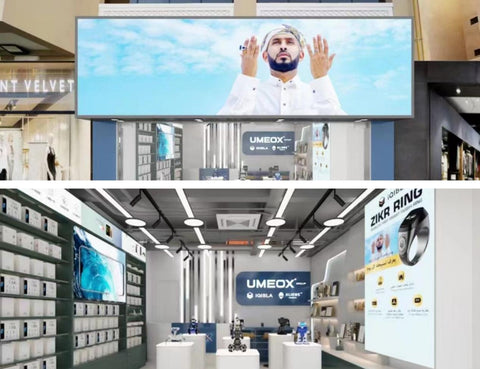 Shao Guoguang, President of Umeox, said, "We continue to innovate with the belief of providing a better life for our users. We hope to join hands with the iQibla to leverage our R&D strength and rich experience in hardware and software products to better tailor smart wearable digital products for the 1.8 billion Muslims around the world."