iQIBLA's Zikr Ring was launched for six months and became a hit
In October 2021, GITEX Dubai, iQIBLA, the first brand of Muslim smart wearables, launched the world's first smart Zikr Ring, which was widely acclaimed and even then was difficult to buy due to insufficient stock.
iQIBLA has created a series of smart rings, including the high-end zinc alloy ring "Zikr 1", the lightweight aluminum ring "Zikr 1 2022" and the brightly colored young ring "Zikr 1 Lite", to meet the needs of consumers of all age groups.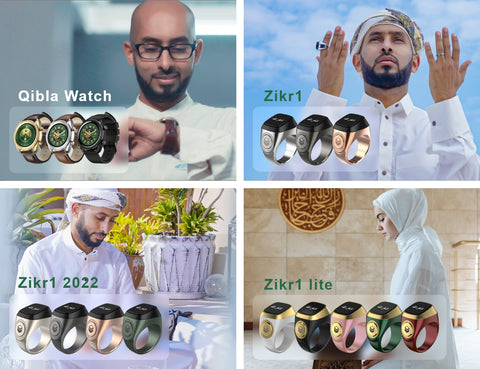 iQIBLA Zikr Ring has been on the market for 6 months with sales of over 500,000 PCS. It is available in the UAE, Egypt, Saudi Arabia, India and other regions and countries.
IQIBLA founder Younes Alaghbary said, "The Zikr ring is a world first and the consumer love for the product gives us more confidence to continue realizing our dream. We will continue to create more smart life product lines for Muslims".